Cooperative Healthcare
---
A public health advocacy by The New Co-operator™
---
DOH COVID-19 Hotlines ☎️ 1555 (PLDT, Smart, Sun, TNT) ☎️ (02) 894-26843 (894-COVID)
National Center for Mental Health 📱 0917-899-USAP (8727) ☎️ 8-989-USAP (8727)
---
COVID-19 Local Government Response in the Philippines
---
👍Market on wheels 👍Teamwork with Pasig 👍Food vouchers 👍Foodpack redemption site 👍Trinx bikes and helmets 👍Modular tents and military cot beds isolation centers 👍Free shuttles for healthworkers and frontliners 👍Anti-panic buying and Anti-hoarding measures 👍Deployment of grocery watchers 👍Surface disinfection
👍Mobile palengke 👍Teamwork with Valenzuela 👍Drones for disinfection 👍Financial aid to vendors, tricycle, jeepney drivers 👍Pasig Bike for frontliners 👍Anti-Panic Buying and Hoarding Ordinance
👍Temporary shelter for health workers 👍Deployment of e-trikes for frontliners 👍School isolation rooms 👍Anti-Hoarding, Profiteering and Cartel Ordinance 👍Ordinance financial assistance for employees and job order workers 👍Tarpaulins for public information 👍Disinfection operation 👍Manila Infectious Disease Control Center
👍 Financial assistance for tricycle and jeepney drivers 👍Food packs for batang Makatizens 👍 Shuttle buses for OsMak personnel
👍Ordinance on San Juan City curfew 👍COVID19 ward at San Juan Medical Center 👍Distribution of food packs
👍 Medical screening for fishing crew 👍 Additional compensation sa Contract of Service (COS), Job Orders (JOs) 👍 Training center turned into temporary shelters for frontliners 👍 Distribution of relief packs
👍 Kadiwa on Wheels 👍 Simultaneous decontamination operation in all barangays 👍 Rooms for frontliners offered by student dormitory 👍 Basketball courts as quarantine facilities for PUIs 👍 Distribution of food packs
👍 Online medical consultatons 👍 Seminar on social distancing 👍 Distribution of vitamins, medicines for diabetes, hypertension, and tuberculosis, and contraceptives
👍 Misting operations 👍 Social amelioration package for displaced residents working in malls 👍 Rice distribution for city residents
👍 Mobile Palengke 👍 City Ordinance Imposing City-Wide Curfew 👍 Shuttle services for medical personnel and frontliners 👍 Release of 13th month pay for City Hall employees 👍 Food assistance for PUMs and PUIs
👍 Disinfection of police stations and community precints 👍 Window-hour scheme for residents going to the market 👍 Distribution of relief goods 👍 Early release of 13th month (midyear) bonus to permanent LGU employees 👍 Free health kits for senior citizens
👍 Distribution of grocery package 👍 Palengke on Wheels
👍 Disinfection drive 👍 Free shuttle for frontline workers 👍 Early release of city hall employees' end of month salary 👍 Virtual Mental Health and Psychological Support 👍 Anti-Panic Buying Ordinance 👍 Installation of Automatic Disinfectant Sprayer in National Road
👍 Disinfection operations 👍 Free transportation for frontliners 👍 Distribution of food packs
👍 Mobile palengke 👍 Eggs and vouchers for tricycle and pedicab drivers 👍 Disinfection and Sanitation
👍 Mobile market 👍 Use of DOE e-trike for frontliners
👍 Relief goods 👍 Temporary Pamilihang Bayan sa harap ng Munisipyo
---
© The New Co-operator™ Creative Commons. Some rights reserved.
Cooperative Healthcare
---
A public health advocacy by The New Co-operator™
---
DOH COVID-19 Hotlines ☎️ 1555 (PLDT, Smart, Sun, TNT) ☎️ (02) 894-26843 (894-COVID)
National Center for Mental Health 📱 0917-899-USAP (8727) ☎️ 8-989-USAP (8727)
---
COVID-19 National Government Response in the Philippines
---
---
COVID-19 Citizen Response in the Philippines
---
© The New Co-operator™ Creative Commons. Some rights reserved.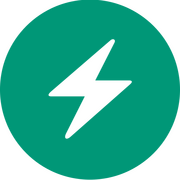 Cooperative Healthcare
---
A public health advocacy by The New Co-operator™
---
DOH COVID-19 Hotlines ☎️ 1555 (PLDT, Smart, Sun, TNT) ☎️ (02) 894-26843 (894-COVID)
National Center for Mental Health 📱 0917-899-USAP (8727) ☎️ 8-989-USAP (8727)
---
Get in touch
---
We are affiliated with the following co-operative primary and federations. If you have questions about their services during this time of national health emergency due to COVID-19, you may get in touch using the contact form below.
And Jesus went about all the cities and villages, teaching in their synagogues, and preaching the gospel of the kingdom, and healing every sickness and every disease among the people. ―Matthew 9:35
| Cooperative | Service Line | Year |
| --- | --- | --- |
| CHMF | Health Maintenance Organization | 2014 |
| CISP | Life and Non-Life Insurance | 1974 |
| PCC | Philippine Cooperative Center | 1995 |
| MutualCapital | Cooperative Advocacy | 2019 |
© The New Co-operator™ Creative Commons. Some rights reserved.
Research on COVID-19 Vaccine Development
Codon de-optimisation ⯈ Indian Immunologicals and Griffith University in Australia
8 April 2020, Indian Immunologicals. Partners intend to create a live attenuated vaccine using codon de-optimisation technology, which would offer longer protection with a single dose. The technology looks promising for developing a vaccine for prophylactic, active, single-dose immunisation against coronavirus in humans, with an enhanced safety profile. Company site here.
VLP ⯈ Multiple vaccine candidates based vaccine platform ADDomer
7 April 2020, Imophoron. UK biotech company has produced multiple COVID-19 vaccine candidates. The platform ADDomer© is a synthetic, self-assembling, nature-inspired virus-like particle (VLP). Currently at pre-clinical stage, vaccines based on the ADDomer© will need to be studied in human clinical trials once they have completed pre-clinical tests. Pre-clinical trials are to begin within weeks.Vaccines based on the ADDomer platform are likely to require no adjuvant, no refrigeration and have reduced risk of side effects.
INO-4800 ⯈ Human testing on second coronavirus vaccine candidate begins
6 April 2020, Innovio Pharmaceuticals. After FDA approval, first phase of clinical testing set to begin this week with 40 healthy adult volunteers. Each volunteer will receive two doses of the drug, INO-4800, four weeks apart. Initial immune responses and safety data expected by late summer. Preclinical data has shown promising immune response results across multiple animal models. The drug is a DNA vaccine designed to prevent COVID-19 infection. Preclinical results consistent with a completed phase one vaccine study for MERS, which is also caused by a coronavirus. Funded by the Bill and Melinda Gates Foundation and the Coalition for Epidemic Preparedness Innovations.
VIR-7831, VIR-7832 ⯈ Phase 2 clinical trials within three to five months
6 April 2020, Vir. GSK and Vir Biotechnology collaboration to use Vir's proprietary monoclonal antibody platform technology to accelerate existing and identify new anti-viral antibodies that could be used as therapeutic or preventative options. Initial focus will be the development of specific antibody candidates identified by the Vir platform, VIR-7831 and VIR-7832, that have demonstrated high affinity for the SARS-CoV-2 spike protein and are highly potent in neutralising SARS-CoV-2 in live virus-cellular assays. The companies plan to proceed directly into a phase 2 clinical trial within the next three to five months. Will also utilise Vir's CRISPR screening and machine learning approach.
ChAdOx1, INO-4800 ⯈ CSIRO starts pre-clinical trials for two COVID-19 vaccine candidates
2 April 2020, CSIRO. In strategic partnership with the Coalition for Epidemic Preparedness Innovations (CEPI), the Commonwealth Scientific and Industrial Research Organisation (CSIRO) has begun the first stage of testing for the vaccine candidates from the University of Oxford called ChAdOx1 nCoV-19 and Inovio Pharmaceuticals Inc. called INO-400. The vaccine ChAdOx1 is an adenovirus vaccine vector developed at Oxford's Jenner Institute.
PittCoVacc ⯈ Vaccine in first peer-reviewed trial effective on mice
2 April 2020, University of Pittsburgh. Human trials still in the planning stages. Currently applying for FDA approval. "PittCoVacc" (Pittsburgh Coronavirus Vaccine) works by injecting lab-made pieces of viral protein into the body to help it build an immunity. Just like a flu shot. When tested in mice, there was a surge on the number of antibodies capable of neutralizing the deadly SARS-CoV–2 virus two weeks after delivery. Drug administered through a microneedle array, a Band-Aid like patch made up of 400 tiny microneedles. Here's their peer-reviewed paper.
Ad26 SARS-CoV-2, SARS-CoV-2 mRNA-1273 ⯈ HHS Accelerates Clinical Trials
30 March 2020, HHS. The Biomedical Advanced Research and Development Authority (BARDA), part of the HHS Office of the Assistant Secretary for Preparedness and Response (ASPR), will support non-clinical studies and a Phase 1 clinical trial of Janssen's COVID-19 investigational vaccine, Ad26 SARS-CoV-2. The Phase 1 clinical trial is set to begin no later than fall of 2020 with the goal of making COVID-19 vaccine available for emergency use in the United States in early 2021. At the same time, BARDA will collaborate with Moderna to prepare now for Phase 2 and 3 clinical trials of a vaccine known as SARS-CoV-2 mRNA-1273, being developed by Moderna and the National Institute of Allergy and Infectious Diseases (NIAID), part of the National Institutes of Health.
Lead Vaccine Candidate ⯈ J&J aiming to initiate a Phase 1 clinical study in September 2020
30 March 2020, Johnson & Johnson. Company constructed and tested multiple vaccine candidates using the Janssen AdVac® technology. identified a lead COVID-19 vaccine candidate (with two back-ups). Aiming to initiate a Phase 1 clinical study in September 2020, with clinical data expected to be available by the end of the year. This could allow vaccine availability for emergency use in early 2021. The typical vaccine development process involves a number of different research stages, spanning 5 to 7 years, before a candidate is even considered for approval.
ChAdOx1 nCoV-19 ⯈ Oxford vaccine programme starts clinical trial recruitment
27 March 2020, Oxford University. Vaccine based on an adenovirus vaccine vector and the SARS-CoV-2 spike protein. Chosen as the most suitable vaccine technology for a SARS-CoV-2 (COVID-19) vaccine as it can generate a strong immune response from one dose and it is not a replicating virus, so it cannot cause an ongoing infection in the vaccinated individual. This also makes it safer to give to children, the elderly and anyone with a pre-existing condition such as diabetes. Already in production but won't be ready for some weeks still.
WHO ⯈ 44 COVID-19 vaccine candidates
20 March 2020, WHO. There are a total of 44 candidate vaccines in clinical evaluation listed in its draft landscape of COVID-19 candidate vaccines.
Ad5-nCoV ⯈ Phase 1 Clinical Trial for CanSinoBIO's investigational vaccine against COVID-19
17 March 2020, CanSinoBio. Recombinant Novel Coronavirus Vaccine (Adenovirus Type 5 Vector) candidate "Ad5-nCoV", developed by CanSino Biologics Inc. and Beijing Institute of Biotechnology (BIB) approved for Phase 1 Clinical Trial. Also been successfully applied to develop the globally innovative vaccine against Ebola virus. Results from pre-clinical animal studies show that the vaccine candidate can induce strong immune response in animal models. (LBP)
mRNA-1273 ⯈ First shot for potential COVID-19 vaccine administered
16 March 2020, NIH. First shot in trial for a potential vaccine for the novel coronavirus administered in a trial at the Kaiser Permanente Washington Health Research Institute in Seattle. It aims to enroll 45 healthy adults over a six-week period. This is a phase one trial, the first of multiple steps in the clinical trial process. The vaccine mRNA-1273 was developed by the NIH and its collaborators at Moderna Inc., based in Cambridge, Mass. It took only about two months for Moderna to develop the vaccine and ship it to the NIH. However, under the best case scenario, vaccine won't be ready for 12 to 18 months.
VLPs ⯈ First shot for potential COVID-19 vaccine administered
12 March 2020, Medicago. Virus-Like Particle (VLPs) of the coronavirus successfully produced just 20 days after obtaining the SARS-CoV-2 gene. Production of VLPs is the first step in developing a vaccine against COVID-19 before preclinical testing for safety and efficacy. VLPs mimic the native structure of viruses, allowing them to be easily recognized by the immune system. However, they lack core genetic material which makes them non-infectious and unable to replicate.
Antibody Therapy ⯈ AbCellera and Lilly to collaborate
12 March 2020, AbCellera, Lilly. Will select from 500+ unique antibodies isolated from one of the first U.S. patients who recovered from COVID-19 to create antibody therapeutics for treatment and prevention of COVID-19. The collaboration will leverage AbCellera's rapid pandemic response platform, developed under the DARPA Pandemic Prevention Platform (P3) Program, and Lilly's global capabilities for rapid development, manufacturing and distribution of therapeutic antibodies.
Genome ⯈ Whole genome of the coronavirus, 2019-nCoV Sequenced
30 January 2020, Institut Pasteur. The first institution in Europe to sequence the virus. Sequenced at the Institut Pasteur's Mutualized Platform for Microbiology (P2M), which performs genome sequencing on bacterial, viral, fungal and parasite strains.
Funding ⯈ CEPI announces funding for three programmes to develop nCoV-2019 vaccines
23 January 2020, CEPI. Coalition for Epidemic Preparedness Innovations will fund nCoV-2019 vaccine development efforts, building on existing partnerships with Inovio (Nasdaq: INO) and The University of Queensland (located in Brisbane, Australia), Moderna, Inc., (Nasdaq: MRNA) and the U.S. National Institute of Allergy and Infectious Diseases.
Genome ⯈ Chinese authorities shared the full sequence of the coronavirus genome
11 January 2020, NCBI. Chinese health authorities identified more than 40 human infections as part of this outbreak that was first reported on December 31. Preliminary identification of the novel coronavirus announced by WHO on January 9. The GenBank record of Wuhan-Hu-1 includes sequence data, annotation and metadata from the virus isolated from a patient believed to have contracted the disease in a Hubei province seafood market..
Research ⯈ Existing Drugs Under Study
27 March 2020, Favipiravir (Avigan), current use: Influenza. Fujifilm Toyama Chemical released the following Information of Avigan Tablet in relation to Covid-19. Favipiravir prevents the propagation of viruses. The drug may potentially have an antiviral effect on the novel coronavirus as it is classified into the same type (single-stranded RNA virus) as influenza virus. However, at this stage, clinical application is under study to obtain clear evidence efficacy and safety.
18 March 2020, Lopinavir–Ritonavir, current use: HIV. This Trial of Lopinavir–Ritonavir in Adults Hospitalized with Severe Covid-19 had disappointing trial results contrary to hope that the pair of HIV drugs (lopinavir and ritonavir) could work.
18 March 2020, Hydroxychloroquine, current use: Malaria. Hydroxychloroquine, a less toxic derivative of chloroquine, is effective in inhibiting SARS-CoV-2 infection in vitro. Lab tests have shown it to be effective or helpful against the virus. There is no evidence of that, however, according to WHO.
17 March 2020, Hydroxychloroquine, Azithromycin (Z-Pak), current use: Malaria. A small study in France found that most patients taking the drug cleared the coronavirus from their system a lot faster than the control group. Adding azithromycin (Z-Pak) "was significantly more efficient for virus elimination." A small study in China also found this combination to be "more potent than chloroquine."
4 March 2020, Hydroxychloroquine, current use: Malaria. The FDA has granted "emergency use" authorisation in the treatment of Covid-19 for a limited number of hospitalised cases.
25 February 2020, Remdesivir, current use: Ebola. NIH clinical trial of remdesivir to treat COVID-19 begins. Trials are taking place in tthe UK with this anti-viral. Originally developed as an Ebola drug. Appears effective against other viruses. Similar trials carried out in China and the US.
Research ⯈ COVID-19 Diagnostics
COVID-19 Diagnostics refers to methods for quickly and effectively detecting the disease in the first place. Currently, there are two types for laboratory testing for the respiratory coronavirus disease 2019 (COVID-19) and the associated SARS-CoV-2 virus. One is detecting the presence of virus. The other one is detecting antibodies produced in response to infection. The presence of viruses is confirmed by RT-PCR, which detects the coronavirus' RNA. Detection of antibodies (serology) can be used both for diagnosis and population surveillance. (CDC, WHO) Submissions pending review.
Research ⯈ COVID-19 Treatment
COVID-19 Treatment refers to methods and means of alleviating symptoms so carriers can have milder symptoms and so overall mortality rate can be lowered (CDC, WHO) Submissions pending review.
Research ⯈ A Note on M&Ms and Vaccines
Think of like an M&M candy. It has a protein shell on the outside and then on the inside, it's the RNA (single-stranded molecule) or DNA (double-stranded molecule.) In this case, it's RNA. That's what causes the problem. Your immune system doesn't see the RNA inside, it only recognized "the candy coating," which is the protein shell on the outside. When creating a vaccine, the first step is to sequence the DNA in the virus, so that you can start creating the protein shell. When they make vaccines, they take a lot of virus, think of M&Ms, and they smash them up and they melt away the chocolate. What's in the vaccine is that protein shell, bits of pieces of that protein shell, because that's what your immune system needs to learn that's not supposed to be in your body. So, when it sees that protein shell later, it attacks it and eliminates it. ―Dr. David Persse, Houston Health Department
Research ⯈ Thanks To Our Contributors
Research and Development Staff of the PPE Healthcare Division, The Powertech Company. Names of individual contributors, unless anonymity is requqested, will be added to this list as soon your submissions are verified and added to the timeline. Thank you for your patience.
Research ⯈ Thanks To Our Sponsors
The Powertech Company, 100% Renewable. Lampara Non-Governmental Organization (NGO). Investment Research Group of Altius Asia Group Inc. StDomainhost.com, A Domain Name Register, Inc. Company.
If you wish to support our research, feature ads on this site or build your own site, please write to research@healthcare.coop, Attn: Chief of Research, Healthcare.coop
Cooperative Healthcare
© The New Co-operator™ Under Creative Commons License. Some rights reserved.
---